InterContinental Stephen F. Austin,
An Iconic Luxury Hotel in Austin, TX
Experience the best of the city when you stay at our luxury hotel in Austin, TX. Located on Congress Avenue, right in the heart of the action, our iconic hotel has been a staple of the Austin skyline for almost a century. Enjoy elegant accommodations, full-service amenities, a range of incredible on-site dining options, and stunning meeting & event space during your next visit to Austin when you book a stay at the InterContinental Stephen F. Austin.
Important Message to Guests
In an effort to comply with federal, state, and local guidance on social distancing and limiting gatherings of people, the City of Austin has limited gatherings of people to less than 10., therefore our hotel's restaurant, bar, pool & fitness center will be temporarily closed until further notice. In-room dining will be available from 6 am – 10 pm. We apologize for any inconvenience this may cause. Your safety is our top priority and closing this area is a precaution to assist in limiting the spread of Covid-19. We thank you in advance for your cooperation and understanding.
The safety and well-being of you and the service professionals that serve you are our top priority. Our high standards for cleaning have been elevated to an even higher level to minimize the risk of spreading known viruses. Our doors remain open and we are ready and excited to welcome you to our hotel. Please contact us if we can be of service to you.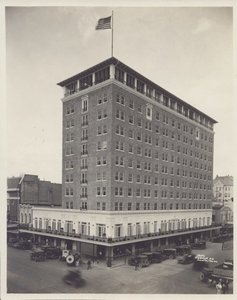 Historic Hotel
Established in 1924 as one of the first high-rise luxury hotels in Austin, the Stephen F. Austin was a symbol of elegance in the area that was starting to develop into the business-rich and culturally significant city we know it as today. A stunning marble double staircase adorned the lobby, with intricate gold décor and plush furnishings creating a warm and classy ambience for all guests to enjoy. A notable spot for celebrities and public figures alike, Presidents Lyndon B. Johnson, George H.W. Bush, and George W. Bush all used the Stephen F. Austin as campaign headquarters during their respective political campaigns.
After ownership changes caused the hotel to stray away from its historic past, InterContinental Hotels purchased the property in the 1990s with a mission to restore it to its former glory. Today, guests can enjoy the balance of historic ambience with modern amenities & services.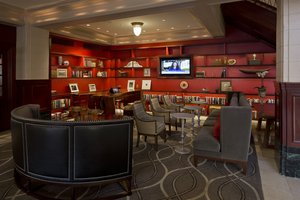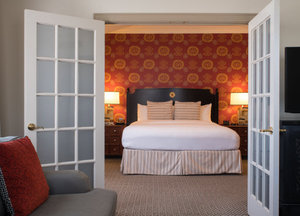 Luxurious Rooms & Suites
Whether you're traveling to Austin for work or pleasure, we have the perfect accommodations to suit your needs. Each room of our luxury hotel in Austin, TX has been outfitted with our guests in mind, keeping the original historic floor plans and décor, while providing updated amenities to ensure a comfortable, productive stay.
Choose from one of our elegant guest rooms and suites as the perfect home base for your Austin adventure. Our spectacular specialty suites are frequented by celebrities during Austin's famed SXSW festival and act as the ideal space for bridal parties or special occasions.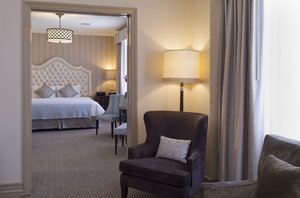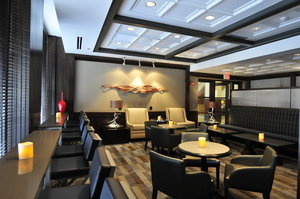 Club InterContinental
Book a Club InterContinental guest room, or add Club InterContinental access to enjoy the benefits of the Club InterContinental Lounge. The Club InterContinental Lounge offers the following: Deluxe breakfast buffet with Texas flare daily from 6:30am - 11:00am Tea, coffee, and soft drinks from 6:30am - 10:00pm Afternoon Refresh with tea, champagne, and light snacks from 2: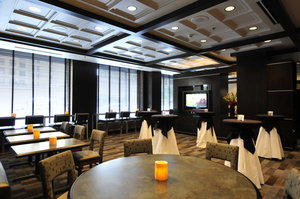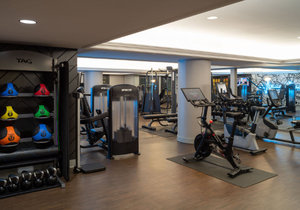 Full-Service Amenities
You've booked your stay, now it's time to relax! Our full-service hotel ensures a relaxing trip with modern and efficient amenities, available to each guest of our hotel. Guests will enjoy access to the following amenities and services throughout their stay at our luxury hotel in Austin, TX.
Indoor Pool & Jacuzzi
Fitness Center
Laundry Services
In-Room Dining 6am - 10 pm
Valet Parking
Babysitting Services
Concierge Services
Meeting & Event Space
Notice: Our Fitness Center & Pool area will be closed until further notice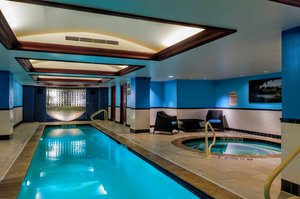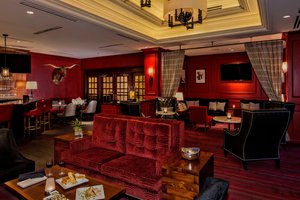 On-Site Dining
At the InterContinental Stephen F. Austin, we pride ourselves in our ability to provide our guests with incredible on-site dining options throughout their stay. Whether you're looking to enjoy a quick drink on the terrace before heading out to a show, hosting a corporate dinner for 20, or savoring a romantic meal with your partner, we have it all under one roof. Learn more about our restaurant options below!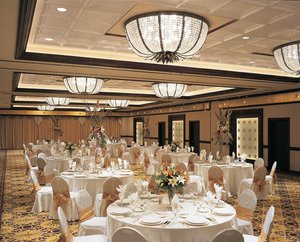 Meeting & Event Space
Our luxury hotel in Austin features over 6,000 square feet of event space, making it the perfect place to host your next professional or social event. With four separate spaces to choose from, the InterContinental Stephen F. Austin is ideal for any kind of function, ranging from small, intimate business meetings to grand weddings.
Event planners will enjoy lavish amenities and charming décor, including hardwood floors, beautiful artwork, state-of-the-art AV equipment, and everything else you need to enjoy a stress-free event. Our executive chef works with each event planner to create delicious catering options that match the size and theme of your event.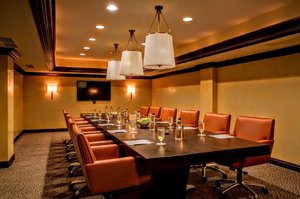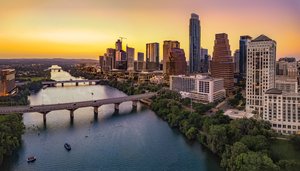 Explore Downtown Austin
As the live music capital of the world, there's always something exciting going on in Austin!
Located in the heart of the city, our luxury hotel in Austin is steps away from all of the area's top attractions and events, allowing our guests to enjoy Austin with ease. Check out our recommended things to do, or chat with our friendly, knowledgeable on-site concierge for more information on activities, events, and restaurant recommendations!
Our luxury hotel in Austin, TX is the ideal place to stay when visiting our bustling city. Book your stay at the InterContinental Stephen F. Austin today!

Worldwide Reservations - 1 800 IC HOTELS (800 424 6835)