Iconic Downtown Austin Hotel
Experience classic luxury in an idyllic location when you book your stay at the InterContinental Stephen F. Austin hotel.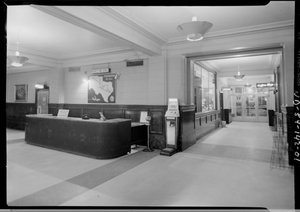 History Of The Stephen F. Austin
As Austin entered into an economic boom in the early 1920s, business developers decided to construct a stately hotel and conference center that would provide accommodations for the new wave of tourists and business professionals visiting the area. The hotel was named after the "Father of Texas" Stephen F. Austin, known for successfully colonizing the state of Texas by bringing over 300 families to the area in the early 1800s.
In 1924, the Stephen F. Austin hotel opened its doors for the first time! Boasting 10 stories, the Stephen F. Austin made a dramatic change to the city's skyline as the tallest building in the city.
The Stephen F. Austin was also the first building in Austin to feature a lighted roofline. The building's Longhorn Garden was equipped with 125 multi-paned windows and featured incredible views of Downtown Austin and the Texas Capitol. The terrace was removed in 1938 after the hotel added five new floors. During its first week of operations, the hotel hosted the Texas Bankers Association's annual meeting and has remained the top choice for this yearly gathering to this day!
Through The Years
Throughout the next few decades, the Stephen F. Austin became packed with visitors looking to explore downtown Austin, while also remaining a popular venue for professional and social gatherings.
Over the years, the Stephen F. Austin went through a number of renovations in an effort to provide a more modern design. These renovations included the removal of the famed white marble staircase and a reconfigured mezzanine.
In the early 1980s, the hotel was sold to new owners from the Midwest who made major changes to the property, most notably renaming it "The Bradford." The hotel closed its doors in 1987, sitting empty and untouched for the next few years.
In the late 1990s, InterContinental Hotels purchased the property, investing a huge amount of time and money to research the hotel's rich history and refurbish the property to reflect its former glory.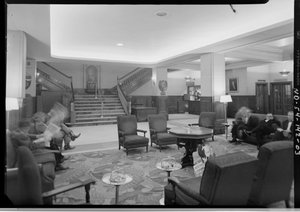 Today
Known to locals as "The Stephen F.", the InterContinental Stephen F. Austin is adorned in a classic style while featuring all the modern amenities and services needed to enjoy a relaxing getaway in Austin. A painting of the hotel's namesake, Stephen F. Austin, hangs in the lobby's sitting area, while modern plush gold furnishings give a subtle nod to the hotel's historic elegance.
Make sure to visit our iconic hotel during your next visit to Austin Texas!