Club InterContinental Lounge
Members & visitors alike can experience the Club InterContinental Lounge benefits when they join us for a meal. Open to everyone in the morning hours, and closed for Club InterContinental members weekdays after 11 AM and weekends after 12 PM, this sleek lounge is the ideal place to relax before an important meeting with a fresh cup of coffee.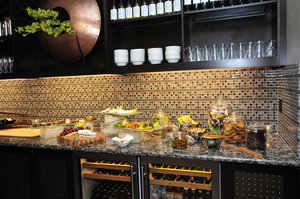 Breakfast
Join us each morning for a delicious breakfast in our Club InterContinental Lounge. Diners can select either our a la carte menu, or indulge in our tasty breakfast buffet. Guests who are not part of Club InterContinental can enjoy the following rates for breakfast:
Breakfast is served each weekday morning from 6:30 AM – 11 AM. On Saturdays & Sundays, Club InterContinental is open to all guests from 6:30 AM –12 PM.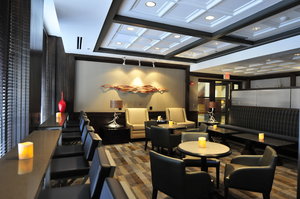 Club InterContinental Lounge
Enhance your stay in downtown Austin by booking our Club InterContinental Experience! Not only will our Club InterContinental guests enjoy complimentary access to our elegant lounge, guests will also enjoy a number of additional perks that include a dedicated Club InterContinental team that will help create a tailored, personalized travel experience for each guest.
** Please Note - the Club Lounge will be closed until further notice.due to current local Government regulations regarding restaurants and bars.
In-Room Dining will be available daily from 6am - 11pm.