Roaring Fork, Downtown Austin
Join us at the Roaring Fork, Downtown Austin to enjoy a delicious meal, impeccable service, and a friendly, warm atmosphere that will have you coming back again and again. Located on the ground floor of our hotel, guests can stop by for happy hour specials, an intimate dining experience for couples, friends, and families, or professional engagements in the restaurant's private dining spaces.
The Roaring Fork is open for lunch and dinner daily, from 11 AM to 10 PM.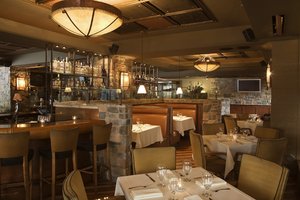 Eat & Drink
Mixing Old West cuisine with modern dining innovations, the Roaring Fork, Downtown Austin's menu is built upon the concept of wood-fired cooking. Using fresh, local ingredients throughout their extensive menu of starters, steaks, meat specialties, and delicious side dishes, you're sure to find the perfect meal to suit your taste buds. Explore our lunch & dinner menus below!
Happy Hour
When Happy Hour hits, there's no better place to be than the Roaring Fork in Austin. Guests can enjoy an array of delicious cocktails, craft beer, and wine for a special price! Available each day from 4 PM – 7 PM, guests can pair their drinks with any of our tasty appetizers for the perfect after work snack.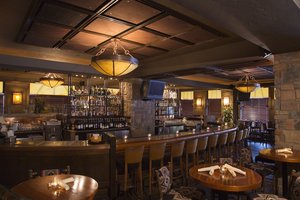 Private Dining
Planning a special dinner with friends or colleagues? The Roaring Fork, Downtown Austin's private dining spaces create the perfect setting, whatever the occasion may be! Our semi-private Saloon and Main Dining Rooms can accommodate up to 80 guests, while our private Wine Room and Kitchen can seat up to 32 guests. For more information on the restaurant's private dining options, call (512) 431-1640 or send us an email.
Make sure to stop by Roaring Fork, Downtown Austin during your stay at the InterContinental Stephen F. Austin hotel.