Stephen F's Bar
Welcome to Stephen F's Bar, the historic bar nestled on the 10th floor of our iconic hotel. Known for crafting delicious and eccentric cocktails, our elegant bar features plush seating, an intimate ambience, and a stunning patio with unparalleled views of the Texas State Capitol.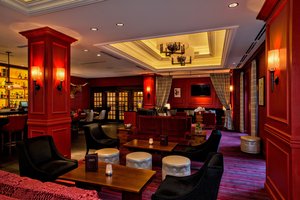 History
Stephen F's Bar pays homage to the prohibition days with a long list of cocktails inspired by the era, featuring popular liquors like brandy, gin, and tequila.
Stephen F's Bar is dedicated to preserving the slice of history that the hotel represents in the city of Austin. After undergoing significant renovations in the 1990s, the hotel is now a shining example of timeless elegance, and Stephen F's Bar reflects that admirably.
Celebrities and politicians alike have a long history of patronage at our iconic hotel. Acting as campaign headquarters for Presidents Lyndon B. Johnson, George H. W. Bush, and George W. Bush, and hosting numerous celebrities for SXSW festivities, we've served drinks to some of the world's most notable public figures.
Today, guests can enjoy a timeless cocktail in our elegant bar space before heading out for the evening, or sit down to indulge in an incredible meal, with a locally-influenced menu featuring appetizers, entrees, and desserts.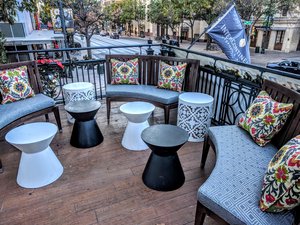 The Terrace
Enjoy incredible views of the Texas State Capitol from The Terrace! Guests can enjoy the beautiful Texas weather with a drink in hand and a meal on the table, taking in stunning views of downtown Austin and a tastefully designed terrace space. The Terrace can also be rented out for events! Visit our Meetings or Weddings page for more information.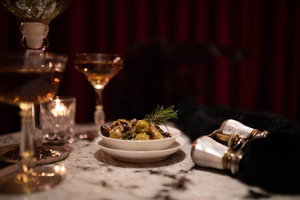 The Whisper Room
Our reservation-only speakeasy is located inside the Stephen Fs Bar, offering a whiskey focused beverage program and an assortment of beverages from the bar's original 1929 menu! This intimate lounge is hidden by a heavy velvet curtain and is decked out with vintage crystal sconces, ornate glassware, and porcelain serving dishes. Perfect for an intimate dinner party, the Whsiper Room can accommodate up to 10 guests comforetably.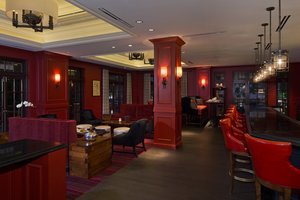 Hours & Menu
Stephen F's Bar is open:
Monday – Friday: 3 PM – 12 AM
Saturday: 12 PM – 1 AM
Sunday: 12 PM – 11 PM
Check out our drink & food menus: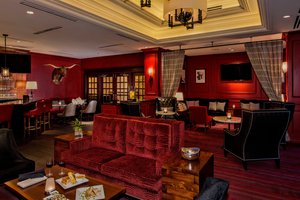 Happy Hour
Make sure to stop by Stephen F's Bar from 4 PM – 6 PM, Sunday through Thursday to enjoy incredible happy hour specials! Enjoy $5 glasses of house wine, $5 well liquors, and a special selection of deals on cocktails and appetizers.