Hotel Near The Austin Convention Center
Attending a major conference or tradeshow in the area? Our hotel near Austin Convention Center can provide you with everything you need to enjoy a productive, comfortable stay close to the main event! After a day at the conference center, enjoy a quick walk back to the Intercontinental hotel and unwind in your stately guest room.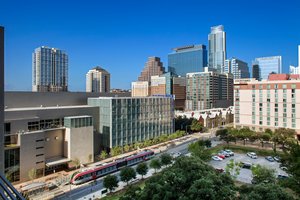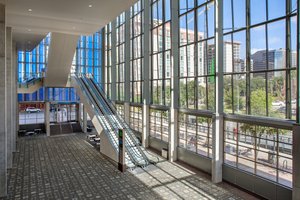 Directions & Parking
One of the top reasons guests stay at our hotel near the convention center in Austin, TX is the ease of access to this large event space. Enjoy a quick 11-minute walk (0.5 miles) through downtown Austin to reach the center.
When exiting the hotel, make a quick left and make a right towards E 6th Follow this street until making a right on Trinity St, where you'll find the entrance to the Austin Convention Center on your right.
Guests driving to the venue can reach their destination in 4 minutes! Make a left onto E 7th St and turn right into San Jacinto Blvd. Make a left onto E 3rd St, and another quick left onto Trinity St, where you'll find your destination on your right.
Parking: There are two parking garages for guests to use when visiting the convention center, the 2nd Street garage and the 5th Street garage. For more information on parking hours & rates visit the center's website.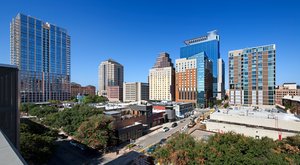 Austin Convention Center
Originally built in the early 1990s to provide a meeting space for the influx of business professionals and festival goers attending events in Austin each year, the Austin Convention Center has become the city's premier event venue. With 247,052 square feet of space, the center has hosted a number of incredible events over the years including SXSW events, Texas Rollergirls gatherings, and many more.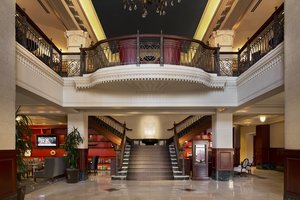 Choose InterContinental
Our hotel near Austin Convention Center provides guests with a range of upscale accommodations to enjoy after a busy day spent at the center. Our charming on-site dining options are perfect for drinks or dinner after the day's events, while our spacious meeting rooms are ideal for conference prep or a post-event regroup.
Book your stay at our hotel near Austin Convention Center today!