Hotel near Paramount Theatre in Austin, TX
Experience the elegance of classic theatrical architecture when you stay at our hotel near Paramount Theatre! Located directly beside the InterContinental Stephen F. Austin, the Paramount Theatre is known for its rich history in the Austin area and today acts as a top-tier entertainment venue for SXSW and other popular events throughout the year.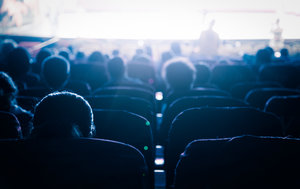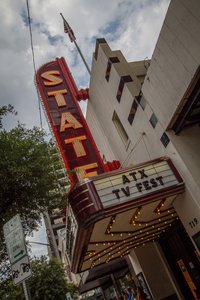 About The Theatre
Originally constructed in 1915, the Paramount Theatre has a long-standing history as one of Austin's most iconic institutions. The theatre was built on the site of Sam Houston's office and the War Department of the Republic of Texas, providing a feeling of historical significance to the then brand new theatre.
While initially intended to act as a home for Vaudeville and variety shows, the theatre began to shift towards film, becoming one of the top theatres to premiere new movies. In 1977, the Paramount Theatre was listed on the National Register of Historic Places.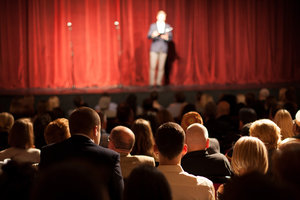 Events at the Paramount
The Paramount plays host to a number of film and theatrical events every year! Make sure to check out a few during your next stay at our hotel near Paramount Theatre.
SXSW
The Austin Film Festival
Moontower Comedy Festival
Summer Classic Film Series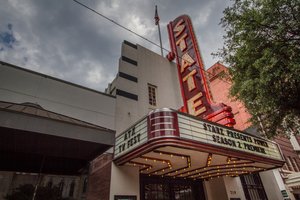 Fun Facts
The Paramount Theatre features an "artist wall" which showcases the signatures of a number of incredible performers that have graced the stage, including Carol Burnett, Chuck Berry, Willie Nelson, and Walter Cronkite.
The theatre screens more than 100 films each year, and hosts more than 250 performances.
More than 200,000 people visit the Paramount Theatre to attend a show or film screening each year.
Book your stay at our hotel near Paramount Theatre today!