Hotel Near SXSW
Experience one of the best music & entertainment festivals in the country when you stay at our hotel near SXSW! Enjoy two weeks of music, film, media, and entertainment just steps from our centrally-located guest rooms & suites.
The 2020 SXSW Conference & Festivals will take place from March 13-22, 2020 in Austin, Texas.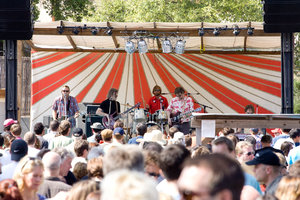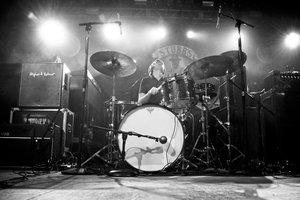 About SXSW
Originally started in 1987 in an attempt to highlight the local art and cultural scenes emerging in Austin, the festival has grown over the years to become one of the most popular and well-respected festivals in the county, highlighting music, film, technology, and art on a national level.
The festival attracts thousands of visitors every year and has become known for their engaging conferences with renowned keynote speakers, incredible musical performances, and exclusive film and television premiers.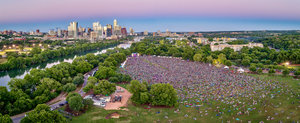 Festival Information
SWSX takes place each March and spans across the entire city, mainly focusing on the central downtown in venues like the Austin Convention Center and the Paramount Theatre.
While guests of our hotel near SXSW can enjoy close proximity to most of the festival's events, this handy SXSW transportation guide will allow you to navigate your way across the entire city!
In order to attended SXSW conferences and events, you must register online. View registration information here to learn more about how you can attend the next SXSW festival!
Choose The InterContinental Stephen F. Austin
With our hotel's prime location in the city center, guests can enjoy ease of access to all of the festival's top events while knowing they have a well-appointed guest room to return to. During the festival, head to Stephen F's Bar to hear some local musicians playing live music while sipping on one of the bar's signature cocktails or draft beers.

Our hotel near SXSW events is the ideal place to stay when attending the festival.