Things To Do In Austin
Our iconic hotel is located in the heart of Austin, bringing our guests closer to all of the area's top attractions. Whether you're looking to explore the city's rich history, attend a concert, or spend an afternoon shopping in one of the city's charming boutiques, you'll be close to all of the top things to do in Austin when you stay with us!
Explore our top picks for things to do in Austin, TX and book your stay at the InterContinental Stephen F. Austin today!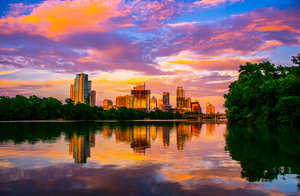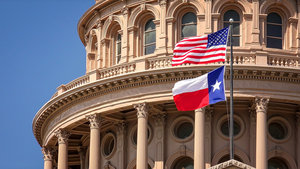 History & Culture
As the state capital, Austin is home to a number of historic and culturally significant attractions, making it a must-see spot for history enthusiasts.
Texas State Capitol: This historic structure acts as a symbol of the Lone Star State, with incredible 19th-century architecture making it one of the most recognizable state capitols in the country. Stop by for a tour to learn about the original construction of the building and its current use.
The Bullock State History Museum: Discover the history of Texas at this interactive and enchanting museum.
The Paramount Theatre: Located right next door to the InterContinental Stephen F. Austin, the Paramount Theatre allows guests to step into the past, exploring the historic theatre's early 20th-century décor.
Take a Tour: Make the most of your day by taking a guided tour of the city! Our concierge can assist in setting you up on a tour with Ducks Tours, Segway Tours, or Walking Tours.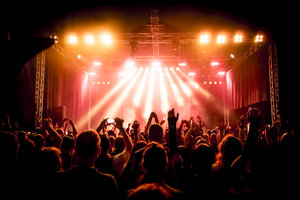 Entertainment
Known as the live music capital of the world, one of the top things to do in Austin is to check out incredible live entertainment. In addition to hosting the legendary SXSW festival, artists flock to Austin each year for individual performances, festivals, and more.
2nd Street District - 0.5 miles - Indulge in local cuisine, shop local at one of the many boutiques or catch live music every night of the week.

6th Street Entertainment District - 1 block away - Enjoy live music and entertainment on this historic street featuring re-purposed homes and commercial buildings.

Austin City Limits Live - 0.5 miles - This venue hosts over 100 concerts a year and serves as the permanent home for the acclaimed PBS series, Austin City Limits.

South Congress Avenue - 1.2 miles - South Congress Avenue (SoCo) is a vibrant neighborhood located just south of Lady Bird Lake. Explore local boutiques, galleries, restaurants, and music venues.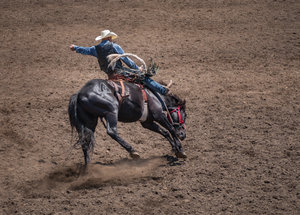 Community
Austin Convention Center - 0.5 miles - Host your next large event or meeting at this convention center featuring over 800,000 square feet of space.

Palmer Events Center - 1.2 miles - This urban park is the perfect place to host your next special event, featuring live oak and cypress trees, and a hill overlooking Lady Bird Lake..

The University of Texas at Austin - 1.2 miles - Visit the campus or cheer on the Longhorns at this university known for its research and community.
The Long Center for Performing Arts - 1 mile - See a show at Austin's only live entertainment venue with over 80% of performances coming from local artists.

ZACH Theatre - 1.5 miles - This non-profit regional theater is the oldest continuously active theater company in Texas.
Moody Theatre - 0.6 miles - Home of the world-famous Austin City Limits music festival!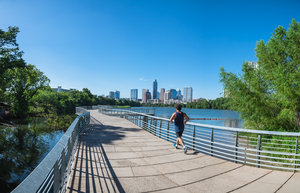 Outdoor Adventures
Our hotel is located just minutes away from incredible natural attractions. Make sure to spend some time in the great outdoors during your next visit to Austin!
Barton Springs Pool: Located within Zikler Park, this pool is fed by underground springs, and is home to aquatic creatures like fish, turtles, and salamanders.
Lady Bird Lake: Spend an afternoon exploring this park along a walking trail, or enjoy a day kayaking around the lake!
Biking: Austin is a very bike-friendly city, so grab some wheels and head out to enjoy it! Our concierge can help arrange a bike rental, or suggest a bike tour for you to join to explore the city.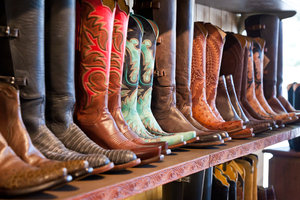 Shopping
Discover unique finds in Austin's eclectic array of boutique shops. Whether you're looking to pick up some records, browse antiques, or nab a new outfit for an upcoming festival, you'll find it all in Austin. Make sure to check out these top stores during your next visit to the InterContinental hotel:
Waterloo Records: A unique independent music store offering records, CDs, concert tickets, and live performances.
Allen's Boots: This SoCo shop has almost 4,000 cowboy boots on display, along with leather goods like belts.
Book People: This large bookstore is family-run, offering thousands of titles. The store often hosts a number of author readings and speaking engagements.
Getting Around
Bike It: Enjoy bike-friendly Austin on 2 wheels. There are several downtown bike shops that offer daily rentals. See your hotel Concierge for more info.
Rental Cars: By the day or by the week, large or small, your hotel Concierge can assist in getting you the rental vehicle of your choice, including sedans, luxury convertibles, and SUVs.
Private Car Service: For Airport Transfers, Hill Country Tours, or any point to point rides, your hotel Concierge can arrange for professional drivers with sedans, limos, SUVs, Bentleys, and executive vans for all your transportation needs.
Bus & Taxi: Austin provides a very user-friendly public transportation service with affordable one-way fares. Daily bus passes are available for purchase at the Capital Metro office located at 209 W. 9th Street.
Enjoy the best things to do in Austin when you stay with us at the Stephen F. Austin InterContinental hotel!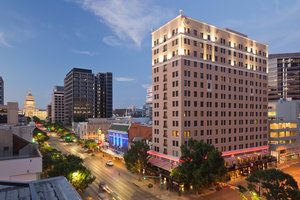 The Perfect Day
MORNING Wake up early and start your day with an energetic walk around the Lady Bird Lake hike and bike trail. Stroll the shops and enjoy the sights of Second Street stopping to enjoy a bite to eat at one of the many great restaurants along the way. Stop in to the Mexic-Arte Mexican Art Museum and the Arthouse at the Jones Center for contemporary art both on Congress