Testimonials
Read first-hand accounts of our excellence in event planning and execution, along with reviews of our superb venues. Below, you will find real reviews from previous clients who have used InterContinental Stephen F Austin for their hosting needs. Choose one of our versatile meeting & event venues for your next event and achieve greatness with us!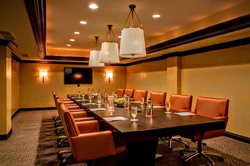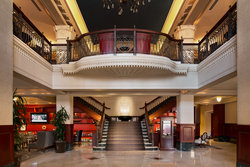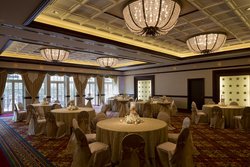 Event: April 2019, 50 people
The IHG Stephen F. Austin team did a phenomenal job of keeping me on target -- and I appreciated every second of it! They were helpful, thorough, professional, friendly, FUN -- simply FABULOUS Nate and Joseph were a delight to work with! They know A/V thoroughly!! They were available and responsive and GREAT at their job! Couldn't have done it without them!! Huge high fives! All of our event spaces were attractive, set up as requested, clean and comfortable. The staff in the spaces -- Heaven, Veronica, Javier, Martha -- were a dream to work with!! Ghina and Heaven were great -- I feel very lucky to have had them managing all aspects of our meetings and meals! They rocked it!! Food options were great -( Brian ) - diverse and unique! We had good feedback on the food and they were able to adapt quickly to any last-minute requests! F&B service was great -- big thanks to Veronica, Martha, and Javier!! :) I wish I could have every event at the Intercontinental Stephen F. Austin. A truly delightful experience! I am going to go back and enjoy it for recreation when I'm not working!! I couldn't have been happier with you and the whole crew in Austin.

Event: April 2019, 100 people
Ghina was our principal POC for our banquet event and daily support of our meeting room. She was always available, as needed, and our requested refreshments were appropriately maintained. Very happy with the support! Ghina was extremely cooperative and responded to every request we had. Comments on Technology / Audio Visual Services - Nate was our onsite representative. He was very competent and made himself available as we needed him. Very satisfied with the A/V service The location of your hotel with the balcony views of the Capital and downtown areas was perfect for our group to enjoy the flavor of Austin. Excellent support that Laura provided when a few of our attendees were making their room reservations, or needed to make a change. I appreciated her attentiveness very much. Eleni also made herself available for reservations and any other information we requested. That was much appreciated also! Overall, we had a great experience with the Stephen F Austin hotel and your staff! We received many comments, all compliments, on how well our folks were treated. Thanks so much, and of course, I will be happy to endorse if asked.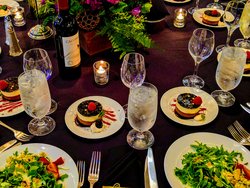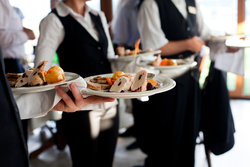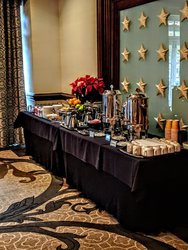 Event: June 2019, 50 people
Location – In the heart of Texas capital, literally blocks from and in line-of-sight of the Capital Building, the Stephen F Austin is in an ideal location for a weekend get-a-way or an extended stay in the vibrant downtown area. We chose the SFA as the host hotel for our daughter's wedding. It was walking distance to all venues (if any chose to go on foot) and is surrounded with city parks, lake lined running paths, attractions, sightseeing, and restaurants for the guest's downtime. It was the perfect hub for the wedding rehearsal, rehearsal dinner, welcome party, wedding service, reception, and post-reception gathering. Ambiance – Many hotels claim they have the most current technologies and conveniences, but the SFA truly does, plus the relaxing feel and warmth of an inviting classic hotel. The blend of dark wood and warm colors greet you and invite you into the common areas. You can feel the historic past as you walk through the doors. Amenities – The hotel has all the amenities necessary for a private weekend getaway, a conference, and special group events. We were there with a group of guests for a wedding. The SFA was the perfect Host Hotel for the Wedding Party and guests. There is space for private moments, as well as, fabulous locations within the hotel for group gatherings that allowed old friends to catch up on the latest events in their life. One feature, that stood out as special for us, was the second floor porch, outside the bar, that wraps around the corner of the hotel, providing the ideal setting for small group conversations while taking in the Austin downtown nightlife and State Capital. Service Staff – From the valet to the desk to cleaning/bus staff, everyone was welcoming. They were attentive without being underfoot, in your way, or with a hand out for a gratuity, although their service quality invited special recognition. Texas charm shined from the greeting to the last 'thank you and hope you enjoyed your stay'. Management – Management was extremely easy to work with throughout all phases of the planning, contracting, and executing our Host Hotel stay. They were very responsive to our questions and quickly addressed any concerns. They were flexible and worked with us on the few unexpected situations that occurred, like storing the wedding cake that remained after the reception. Management is truly first class professionals. Room: Décor/Esthetics – The rooms were very inviting with just the right amount of furniture and decoration. The motif keeps with the historic Texas up-scale classic feel. The room (and the lobby) might transport you back to a period where you are attending a cattle barons ball or enjoying the 1920's speakeasies just down the street: all this while realizing you are in a first class 21st century establishment. Functionality – The rooms are a great size. My family stayed in four different room configurations. They were each perfect for their need. The room layout was done with functionality in mind and furnishings were carefully placed to maximize the use of space while providing a natural flow through and around the area. There was the right amount of empty/vacant space so as not be wasteful but provide a feeling of a home rather than that of a hotel. The rooms are current with technology- providing elements like tabletop contact device charging Quietness – Without question, our room was the quietest room we have ever been in. On the corner of the hotel's 9th floor overlooking busy Congress Avenue, there was ample opportunity for it to be noisy. I am not sure what they did architecturally, but we never heard any outside noise or any inside conversation or footsteps. All of our friends staying in the hotel said the same thing. Cleanliness - Having traveled across the USA, Canada, and to Europe, I have stayed in many hotel rooms and I have to say our room was one of the most, if not the most, clean room we have stayed. Usually even in the best hotels, I seem to find some item/evidence that reminds me that someone was here before me; however, our room looked and felt like we were the first guest. All around recommended as a place to stay.
Event: May 2019, 80 people
I wanted to reach out to you and thank you for being so wonderful to work with this semester. All of our members had an incredible time at the event, and it was truly one of the best banquets we have ever had. We loved the venue and the staff who were so kind and welcoming. The night was an absolute dream, and I cannot thank you enough for making it possible. I hope to work with you in the future.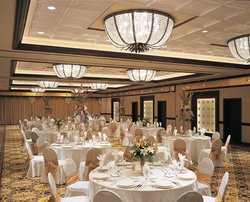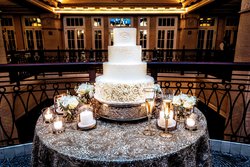 Event: April 2019, 50 people
I just wanted to take a moment to let you know how fabulous everything was for our event yesterday evening. The food was amazing, the service staff was outstanding, the room layout was perfect. There were many compliments about the food, the service, and the room. I can't thank you enough for all the hard work you and your staff put in to make this event a success. I also wanted to let you know that Josh at the front desk has been absolutely wonderful to me during my stay. He always has a smile for this weary traveler, has been extremely helpful when my flights were canceled and delayed and were able to find me a beautiful room when the hotel was full. As the front desk is sometimes the first impression one gets of a hotel, Josh is doing a fantastic job! I will be staying with you for another week, then I am not quite sure where my travels will take me but I think I may be changing some of my reservations so that I can come back and stay at the SFA. Thank you again. I hope to work with you again in the future.

Event: June 2019, 250 people
This place is home to me...
I truly cannot say how much I love this hotel and their staff. I've been staying there for 8 years and host major events there. From the bar staff (sweet Peter) to the catering team (amazing Julie), to the sales team (dear dear Danelle), it is just an unbelievable team that manages to feel boutique but also part of a bigger brand. It also manages to feel very much local/Texas, but with none of the downside or missed amenities. Do yourself a favor and stay there...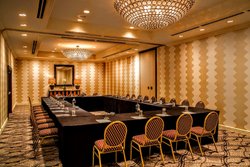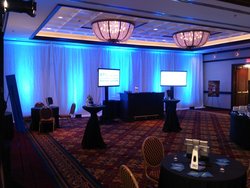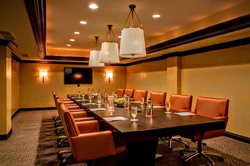 Event: January 2019, 275 people
Couldn't ask for anything more! From the doorman to the banquet staff, this property delivers! Their professionalism, enthusiasm and hospitality are second to none! If something popped up during the meeting...no problem...they were happy to help.

Event: March 2019, 40 people
Great location for corporate meetings...lots fun places/dining options within walking distance!
I was visiting Austin with a group of 40 for a business meeting. From the moment we arrived, we experienced the unique hospitality that you tend to expect from a luxury hotel. This gorgeous, historical hotel is in the heart of downtown Austin, next to the famous Paramount Theater. Only one block from 6th Street (fun nightlife area) and four blocks from the State Capital (beautiful buildings, monuments, and gardens). Our group enjoyed nothing but the best with the true southern hospitality. Everything was a first-class service. We had a three days business conference at the hotel. We enjoyed all the delicious breakfasts and lunches. The spacious meeting space had natural light, lots of windows, and access to the terrace/balcony. We had our lunches at the terrace while enjoy the gorgeous weather, people-watching, and the magnificent views of the State Capitol. The entire staff were super professional, helpful, friendly, and demonstrated exceptional attention to detail. For business meetings, it's all about service and location, and the InterContinental, exceeded our expectations. Overall, the service was impressive. The hotel is within walking distance of historical and trendy areas, with lots of dining options available. The sales and catering teams made everything super easy and accommodated all our needs. The team loved the hotel! The staff was amazing, and rooms were beautiful. It was really a great value for the quality of the hotel and the location. Everyone loved the food and the meeting space. We would love to go back to the InterContinental Stephen F. Austin!