Wedding Venue In Downtown Austin
From pre-wedding events through booking the honeymoon hotel reservation, our expert team of wedding professionals will make your special day a memorable one. Working closely with each couple, we can create your dream day at our wedding venue in downtown Austin.
Whether it's a traditional evening affair with a formal reception and dinner, or a more casual al fresco style ceremony and luncheon on our terrace overlooking the Capitol, the InterContinental Stephen F. Austin will ensure that your day lives up to your expectations.
With our sales and catering team attending to every aspect of your bridal experience, this once-in-lifetime event will be a perfect one.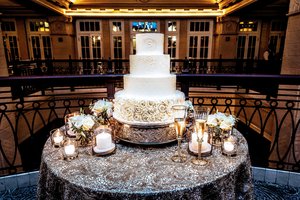 Why Choose The Intercontinental Stephen F. Austin
Located in the heart of downtown Austin, our unique Terrace and view of the State Capitol makes our wedding venue in downtown Austin the perfect setting for your special day! Our dedicated wedding professionals and experienced culinary team will ensure that your special day is full of luxury and style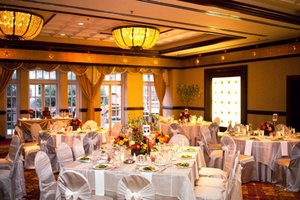 The InterContinental Stephen F. Austin is an upscale 4-star hotel right on Congress Avenue in Austin, Texas. With first class amenities and services, our property is among the top locations in Austin to host your perfect wedding.
With 190 rooms, approximately 6,000 square feet of event space, and four versatile rooms to hold wedding ceremonies and receptions, guests choose us because of our hotel's iconic elegance and versatile space.
Enjoy historic Austin charm and true Texas hospitality, complete with all the modern amenities you expect from an upscale hotel. Our interior has an unmistakable Texan touch with locally inspired decor and accents. While there is a local flavor to our hotel's interior design, each event space comes as a blank slate where you have the freedom to decorate the venue to your heart's desire.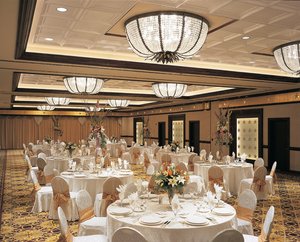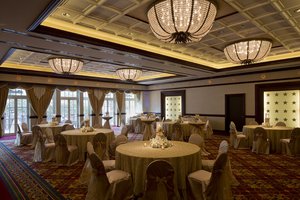 Capital Ballroom: 3800 square feet
The Terrace: 2,730 square feet
Assembly Room: 110 square feet
State Boardroom: 510 square feet
The Cloakroom: 496 square feet
Catering Options
Treat your guests to an incredible meal with our catering services!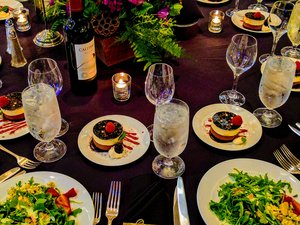 Our executive chef has designed a range of delicious catering options to choose from, whether you're looking to enjoy a selection of hor 'd oeuvres at your reception, or a 4-course meal at the sit-down dinner. Additionally, our expert team will work with each couple to create a custom menu to fit their budget and taste.
Fill in our inquiry form to learn more about booking our wedding venue in Downtown Austin today!